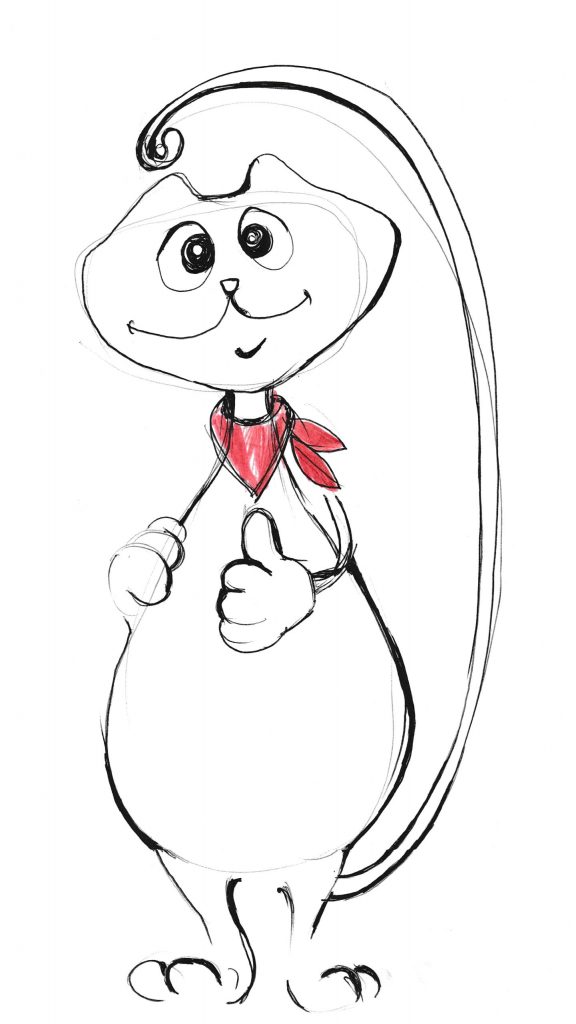 Meet our character
You must be wondering who is the cat you see on our website and inside the web app. Well, that's our friend, Abe. He is a tomcat. We know, he looks innocent, but he is nothing like that. He grew up in the suburbs, fought his way out of the dumpsters and got himself a human being.
We use him as a mentor as cats are the best when dealing with their time. Some people might think cats are lazy but they are not: they simply conserve their energy for real important things: when is time to work (well, hunt in his case) he will work, but when it's time to relax he will.
We're best friends right now.
Business Abe
Now, back to the business part. How we decided to turn Abe into our mascot? The answer is simple: each of our team members had at least a cat – I have 7 ?
So we decided to use a cat as our main character. He is so much like us!
He likes to eat, especially fish cans, but he also likes to hunt when he's out. So, those are his projects and tasks.
As for clients we are it's main client: he is providing us with entertainment, fun and in case of a mouse he will protect us too.
Abe is independent most of the time, so he is a bossy character. He has a few friends, so those could be his colleagues.
It is funny when you tell people that your time tracking software is represented by a cat. But when you think about it, it is more than this. So why did we decide to pick him? Cats are known for their friendliness, but also sneaky-bossy way of being. Sometimes, they climb on our desks, sit next to our hands and just watches us move our fingers across the keypad. In other words, Abe is the embodiment of a manager – smart, independent, friendly and diligent.
Abe has a few friends, so we thought those could represent team mates. The cats manage their time very well for the things they do but we humans…well…we need help and here the time tracking part comes in.
Why Abe? Why time tracking?
So ABE inspired us. He is our ABe the Cat, our ABC in the ways of time tracking.
If for Abe, scheduling his program and his meals works, why it wouldn't work in a business environment too? It is useful to know what you or you team is working on and for how long.
All in all, we envisioned our time tracking software as a friendly one, a software you want to share with your friends. We recreated Abe's universe, and discovered it suits our needs. We want our software to be business, but also colorful, funny and easy to use.
Therefore, Abe says hello and gets back to work.
P.S. Abe's recommendation: read here about 4 important benefits of time tracking.